Nail care is an art form, it's not just about polishing and cleaning up a client's fingers and toenails. At Solea Beauty Salon, we strive to create a relaxing and therapeutic environment, while providing high quality manicure and pedicure services. We offer trendy nail styles thanks to our expert nail techs, and we'll keep your hands and feet clean and healthy thanks to our incredible selection of nail care products.
A pedi session at Solea Beauty Salon is a luxurious experience. The environment is calm, fitted with modern decor fixtures, fresh flowers, fragrant candles to delight your senses, and a friendly team waiting to cater to your every concern. If you have been looking for a place that does male pedicures in Sunny Isles; Solea Beauty Salon is here for you. With over 500+ polish colors, shellac and bio gel – we carry a vast collection of high quality products to enhance your experience.
Get the best out of your me-time when you book your next mani-pedi session with Solea Beauty Salon. We encourage you to check out our nail salon in Sunny Isles today. We're looking forward to meeting you!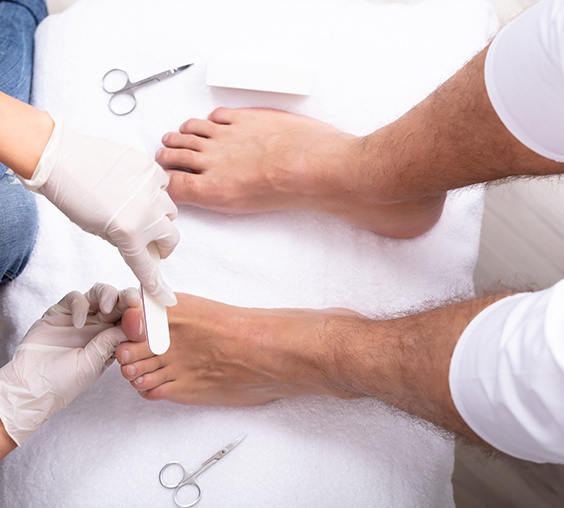 Mens Manicure Near Me: The Solea Salon Experience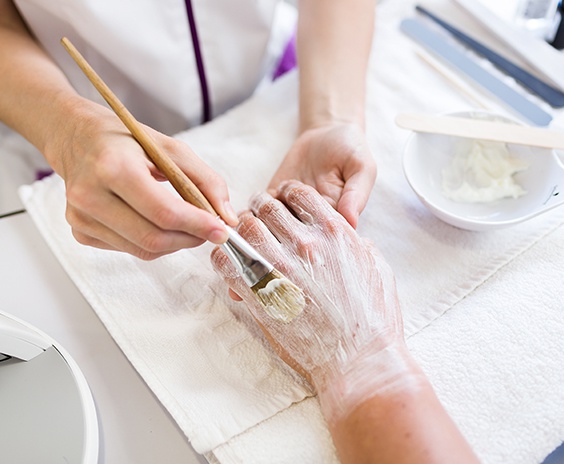 We create a comfortable environment for our pedi clients, featuring lounge chairs, flat screens for viewing entertainment, and a positive atmosphere. Solea Beauty Salon is dedicated to helping men find their sense of self through intentional grooming experiences. We understand your hands and feet sometimes need a little extra care, and we have the tools, products, and treatment techniques to pamper and prim them to perfection.
Additionally, you can socialize with other men sharing similar interests while getting a manicure or pedicure. Sports, politics, movies, and business — we welcome you to converse and feel like your absolute self during manicure and pedicure sessions. You no longer have to inquire regarding pedicures for men near you. Solea Beauty Salon provides manicure and pedicure treatments tailored for men.
Call us to book an appointment or walk into our salon located in Sunny Isles today.
Pedicure Treatments for Men in Sunny Isles
This treatment includes a warm foot soak and immersion treatment, cuticle care, nail shaping, foot buffing, and polishing. We'll take care of the dead, rough skin build-up on your feet. The treatment ends with moisturizing and a relaxing foot massage.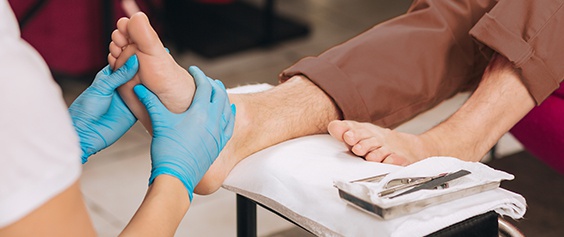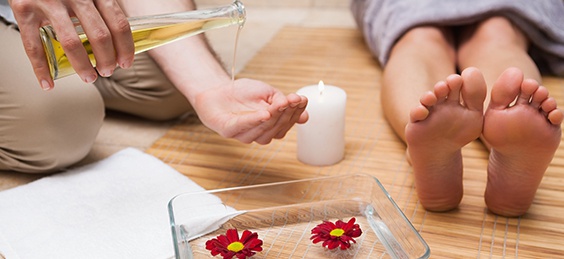 All the priming and grooming of a classic pedicure and more. Enjoy a warm soak, immersion treatment with the best pedicure products, feet buffing, and publishing. The final step is a natural gel application according to your desired thickness, length, and color.
Our pedicure option is for men looking for the ultimate in pampering. It starts with a reversed soaking procedure. This treatment also incorporates anti-inflammatory lemon myrtle soak, tea tree oil for its anti-microbial action, and the latest luxurious products for your feet.
Up next is cuticle cleaning and exfoliation before a comprehensive nail filing session. We also use an oat milk hydration mask to complete a treatment that's fit for royalty. End it with a request for nail polish or gel in any color or style.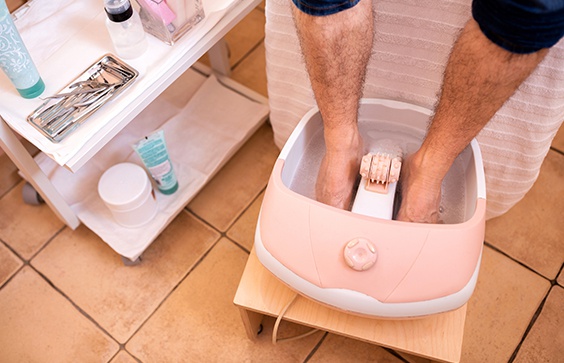 Can't find what you want from your manicure & pedicure salon? Call our friendly mani-pedi experts to discuss your options.
Make An Appointment Today