Look and Feel Good with Our Wide Range of Salon and Spa Services
Beauty and confidence start with getting all the treatments you want. It has to all come together, from your hair to your nails and eyelashes. Solea beauty salon can do it all.
At Solea Beauty Salon, we believe that luxury hair and beauty care can make you feel confident and beautiful for the rest of the week. Our friendly and professional hair styling and beauty care team, combined with the latest hair care equipment, positions us as an innovator ready to serve a multi-generational client base in Sunny Isles. Whether you're in for a quick hair care session or a day of pampering, our luxury hair salon in Sunny Isles offers a clean, calming environment to make you feel relaxed and at home.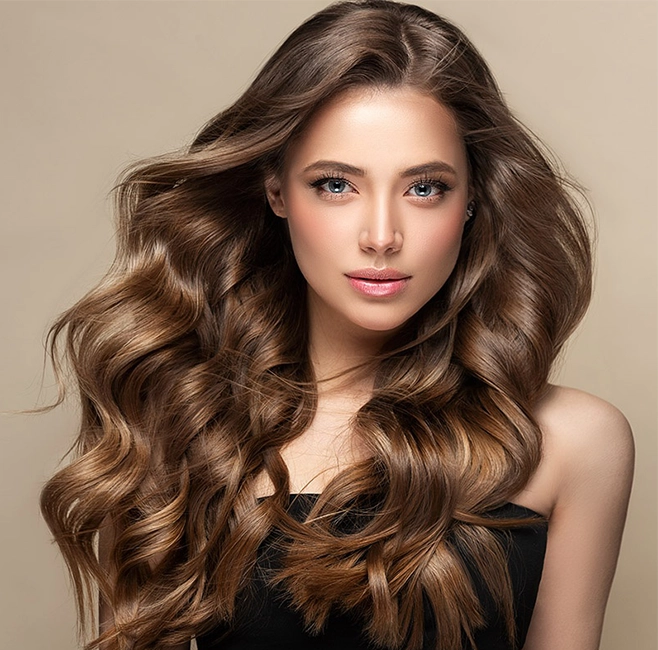 The Solea Effect: Get Beautiful at Our Luxury Hair Salon Right Here in Sunny Isles
We're the best hair salon in Sunny Isles for bespoke customer care and a sense of belonging. We understand the indulgence of having a "me" day at the salon and spa. That's why our focus is on hospitality, the ideal atmosphere, and beautiful looks for men, women, and kids — all delivered by experienced, professional stylists.

Experience
Our luxury hair salon in Sunny Isles Beach only employs experienced hair stylists trained to offer an extensive array of hair care services. Whether you're doing hair color, nails, eyelashes, getting a cut, or a beard trim, our experience gives you peace of mind. You'll get the exact desired results while enjoying complete value for money.

Personal Touch
Solea beauty salon is big on communication between staff and clients. We believe a bespoke hair and beauty care service is crucial to our luxurious experience. Our hair and eyelash staff will always listen to you, provide suggestions and recommendations where necessary, and deliver the look you want. It's all about you!

A Break from it All
Our luxury hair salon is a relaxing site to break away from the hustle and bustle of Sunny Isles. We provide an opportunity to break away from the mad rush. The intentional, serene environment is designed to help you relax and bask in downtime. We look after you, your hair, and your nails.

Show-Stopping Service
Every client is a high-value person, and we act accordingly to show how much we value you. Solea beauty salon is the best place for friendly staff and stylists who are always willing to go above and beyond to deliver that wow factor. From friendly conversations to an eagerness to provide solutions to your beauty and hair care requests, we can guarantee a service you'll always look forward to.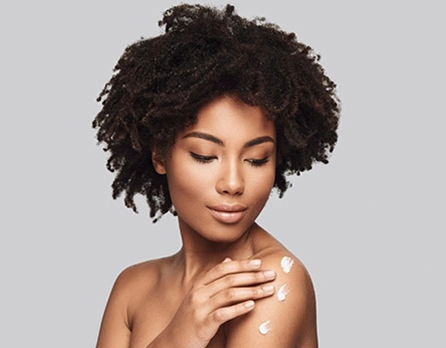 Sumptuous, Serene Environment
The lap of luxury you're looking for in a hair salon is available near you in Sunny Isles Beach. Our hair salon has stylish, modern fixtures and fittings housed in an awe-inspiring interior that's always clean and clutter-free. The extravagance continues in the form of calm, soft music, ultra-soft towels, fresh flowers in the salon, and aromatic scented oils to delight your senses.
Advice When You Need it
The experienced stylists at our hair and nail salon know beauty has different definitions for different people. We're also on top of the latest hair beard grooming, and beauty care trends. So, we can provide actionable advice on what products to use, the best styles to try, and DIY tips to keep that beauty going all week long.
It's time for another slice of luxury grooming. Book a hair or beauty care session at Solea beauty salon and spa, Sunny Isles.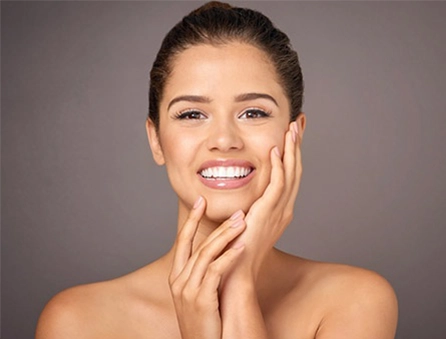 Refer a Friend and Receive
Do not miss the moment!
Call us today to book a prearranged hair, nails, or spa session. Or walk into our luxury hair salon in Sunny Isles Beach today.
Make An Appointment Today