Daily Make up in Solea Beauty Salon
Sure, here is an expanded version of the content:
At Solea Beauty Salon, we understand the importance of looking and feeling confident every day. That's why we offer a range of daily makeup services to help you achieve your desired everyday makeup look, whether you're going to work, running errands, or just hanging out with friends.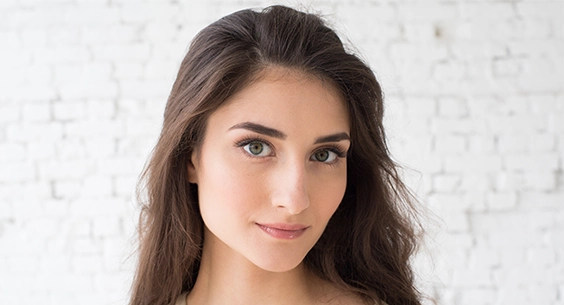 Our natural makeup look is perfect for those who want a subtle and understated look that enhances their natural beauty. Our makeup artists use light and neutral colors to create a fresh, glowing look that is perfect for everyday wear. We carefully select the right products for your skin type and color to ensure that your makeup looks flawless and lasts all day.
A natural makeup look might use products like a nice subtle lip balm or natural lip color, a tinted moisturizer, and a lighter shade of blush for a hint of natural flush on the face. It'll be a beautiful yet easy, natural look that may just become part of your regular makeup routine! This type of look is great for all skin tones.
If you prefer a minimalist approach, our minimalistic makeup look is a perfect choice. This look uses subtle colors and minimal products to create a fresh, natural-looking complexion that enhances your features without looking too heavy. We use high-quality makeup products and makeup tools that are gentle on the skin and won't cause breakouts or irritation. Our makeup brushes are top-notch and suitable for even sensitive skin.
A minimalist look may incorporate light eye makeup, a lip pencil, brow powder, sheer coverage, and the hiding of dark circles to give you a quick but cohesive look that won't overwhelm you. Things like an angled brush help achieve sharp looks for the eyes, and we'll even apply bronzer for a beautiful sun-kissed glow if you'd like. Overall, it's the perfect look to add to your daily routine if you like makeup but want to keep it simple.
Our makeup consultation service is perfect if you're not sure what kind of makeup look is right for you. Our makeup artists will work with you to understand your preferences, style, skin tone, and skin type to create a customized makeup plan that is tailored to your needs. We'll recommend the best products and techniques for your skin type and show you how to apply your makeup to achieve your desired look.
At Solea Beauty Salon, we use only the highest quality makeup products and tools to ensure that you look your best. We keep up with the latest makeup trends and techniques to provide you with the best possible service. Our makeup artists are highly skilled and experienced, and they are dedicated to helping you achieve your desired look. Whether you struggle with oily skin, dry skin, or anything else – your makeup artist will know what to do. Book an appointment
To book a daily makeup appointment with our makeup artist, please visit our website or call our salon today. We look forward to helping you look and feel your best every day!
Make An Appointment Today