Elevate Your Style with Our Professional Barber Services
At Solea Beauty Salon, we know that a great haircut and well-groomed facial hair can make all the difference in your appearance. Our experienced barbers are committed to ensuring that you leave our salon feeling and looking your best. That's why we offer a range of professional barber services to help you elevate your style and look your best.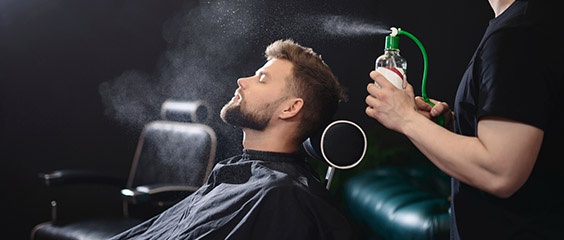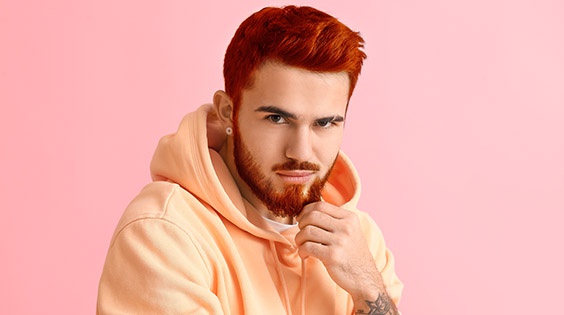 A Quick Way to Enhance Your Look
If you're looking to enhance your beard's natural color or change it up entirely, our beard coloring service is just what you need. Our expert stylists will help you choose the right shade to complement your skin tone and natural hair color, giving you a polished and put-together appearance.
Keep Your Facial Hair Looking Its Best
Regular beard trimming is essential for keeping your facial hair looking neat and well-groomed. Our professional beard trimming service includes shaping and detailing to ensure that your beard looks its best. We also offer mustache trimming and shaping to help you achieve your desired look.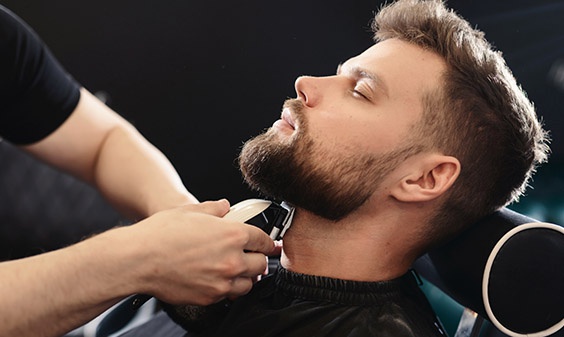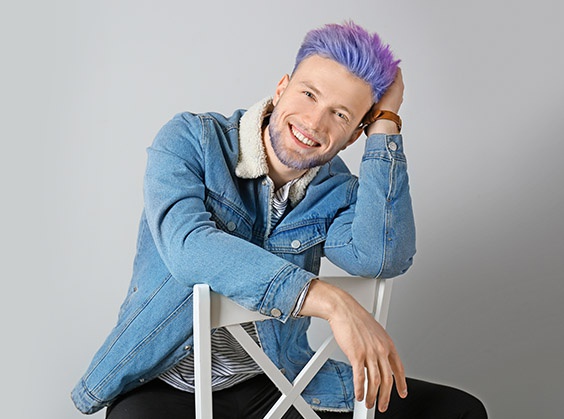 Transform Your Appearance with Our Expert Techniques
Whether you're looking to cover gray hair or make a bold change, our professional hair coloring services are here to help. Our experienced stylists use high-quality hair color products to achieve vibrant, long-lasting results. From subtle highlights to bold fashion colors, we'll work with you to create the perfect look.
A Great Haircut Can Make All the Difference
A great haircut is the foundation of any great style. Our highly skilled barbers have years of experience creating stylish and flattering haircuts for men of all ages. Whether you're looking for a classic crew cut or a modern, edgy style, we'll work with you to achieve the perfect look. Our barbers provide all the latest trends in haircuts!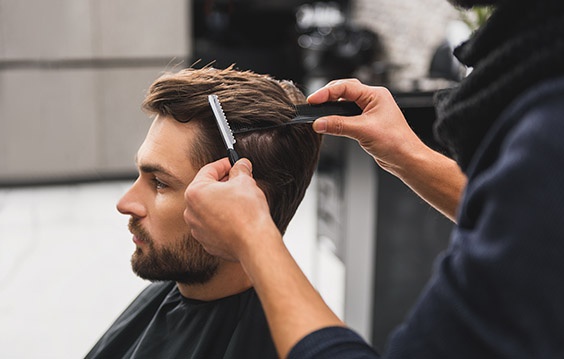 Edge Up & Razor Detailing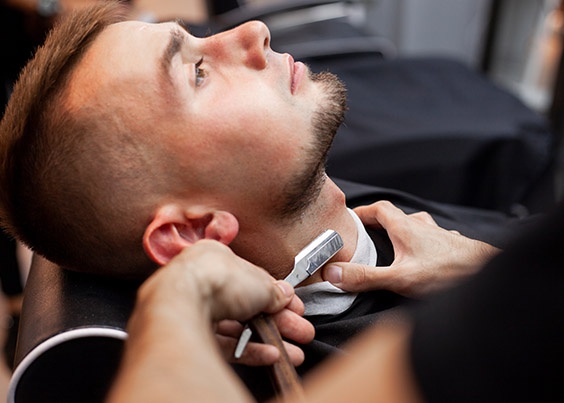 The Finishing Touch to Your Style
An edge-up and razor detailing can make all the difference in your overall appearance. Our expert stylists use the latest techniques and tools to create clean, precise lines that enhance your haircut and facial hair. Get a crisp, clean look with our edge-up and razor detailing service. Our barbers will expertly line up your hairline and trim your sideburns to perfection. We take our time to ensure that every detail is flawless, so you can leave our salon feeling confident and looking sharp.
Relax and Enjoy a Luxurious Experience
Our Royal Shaving Package is the ultimate grooming experience for men. This luxurious service includes a hot towel shave, facial massage, and soothing aftershave treatment. Our experienced barbers will make sure that every step of the process is perfect, so you can enjoy a truly luxurious experience.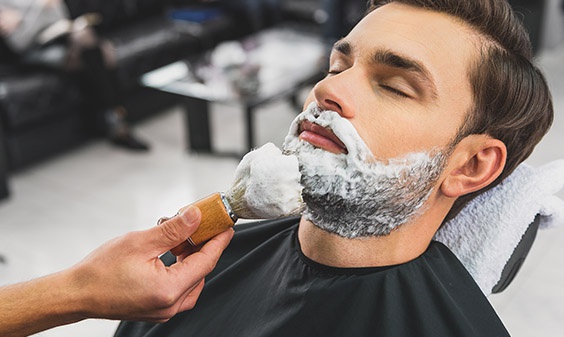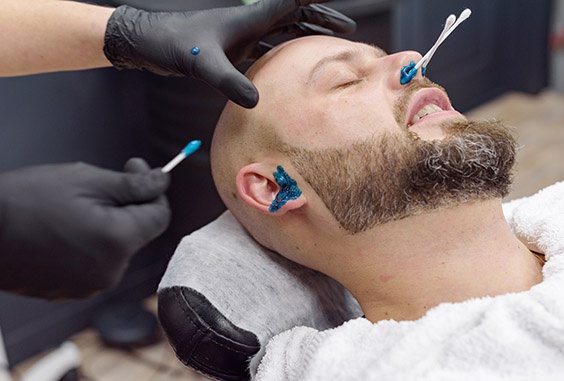 Tame Unwanted Hair for a Clean Appearance
At Solea, the waxing treatment is designed to get rid of unwanted hair in your nose and ears. Our waxing services offer a quick and effective way to remove unwanted hair and achieve a clean and polished appearance. Solea's trained professionals use only high-quality waxing products to ensure that your skin is protected combined with gentle techniques to ensure a comfortable and effective waxing experience.
Contact Us to Schedule Your Next Barber Appointment
At Solea Beauty Salon, we are committed to helping you look and feel your best. Our friendly and knowledgeable staff are here to answer any questions you may have and help you choose the perfect services for your unique needs and preferences. Contact us today or visit us at our Sunny Isles salon to schedule your next barber appointment and experience the best in professional grooming services.
Make An Appointment Today