Let your eyes do the talking with our lash enhancements
For the better part of the last decade. We've been putting together a team of highly skilled lash aestheticians at Solea Beauty Salon. Our experienced technicians use the latest techniques and products to give you the perfect look for any occasion. Choose from our range of eyelash services, including color & lamination, extensions, and lash lift & tint.
Eyelash Lift & Tint
Solea's bespoke lash lift & tint service is the perfect choice for those who want to enhance their natural lashes without the use of extensions. We use a proven two-step procedure during the treatment. This process involves curling the lashes upwards, creating a lifted and voluminous look that lasts for several weeks. We also add a tint to darken the lashes, giving them a bold and defined look. It's an ideal way to achieve dainty, fluttery, and beautiful eyelashes for 5-8 weeks. The exact timeline depends on your individual hair growth cycle. You won't need maintenance sessions in between, only a refresher treatment after each growth cycle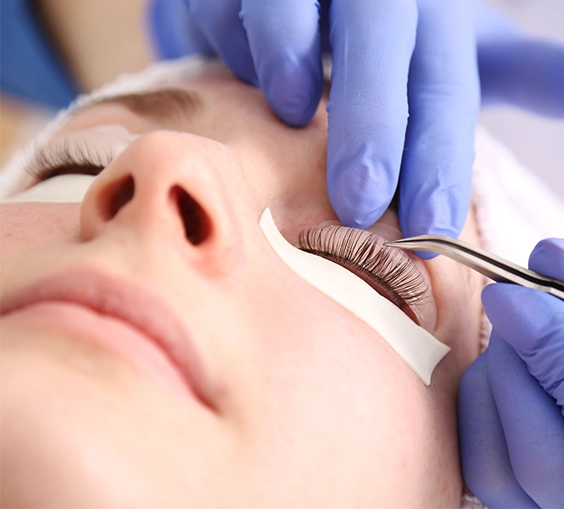 Eyelash Extensions
For those looking to add length and volume to their lashes, our eyelash extensions are the perfect choice. We use high-quality, lightweight lashes that are applied individually to your natural lashes, creating a customized look that suits your features. Solea Beauty Salon adopts a comprehensive approach to eyelash extension sessions. Every one of your natural eyelashes will get a semi-permanent extension to ensure an even look across your eyelashes. This really boosts the way your lashes look after a lash lift and tint!
Maintenance is key to maintaining the result of your lash and tint extensions. External factors like heat, moisture exposure, and harsh products can affect your results. Our experienced aestheticians will provide bespoke maintenance help after your lash lift and tint sessions.
Eyelashes Color & Lamination
If you're looking for a way to enhance the natural color and texture of your lashes, our eyelash color & lamination service is perfect for you. Our technicians use a specially formulated tint to darken the lashes, while the lamination process adds shine and makes them appear fuller and more voluminous. The process is quick and painless, and the results last for several weeks.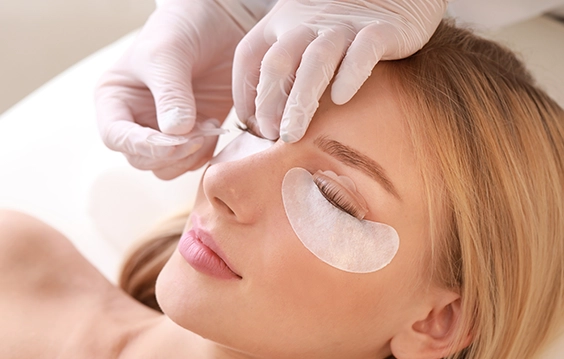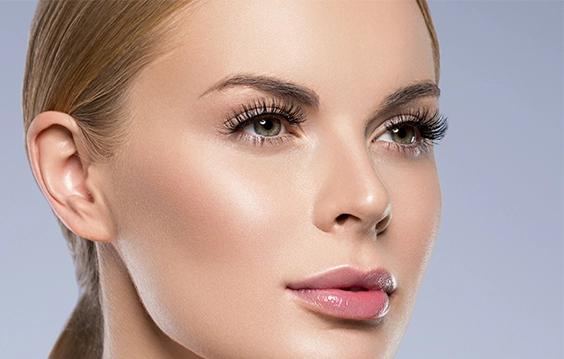 EYELASH EXTENSIONS near me – Why Choose Solea Beauty Salon?
At Solea Beauty Salon, we are committed to providing our clients with the highest quality eyelash services. Our technicians are experienced and skilled in the latest techniques, ensuring that you receive safe and effective treatment. We use only high-quality products that are gentle on your natural lashes, and our salon is clean, comfortable, and welcoming.
Benefits of Our Eyelash Services
Eyelash treatments enhance your natural beauty by adding length, volume, and definition to your lashes. They help to frame your eyes and make them appear more open and awake.

With eyelash treatments, you can skip the mascara and the time it takes to apply it every day. Wake up looking put-together and ready to go with beautiful lashes that require no effort.
Unlike other beauty treatments, eyelash extensions and lifts require minimal maintenance. Once applied, they can last for several weeks with little to no upkeep required.


Eyelash treatments come in a variety of options, including extensions, lifts, and tints, allowing you to choose the perfect treatment to achieve your desired look.
Beautiful lashes can make you feel more confident and put-together, whether you're running errands or attending a special event.

Contact Us Today
If you're ready to enhance your natural lashes with our eyelash services, contact us today to schedule an appointment. We offer a range of beauty services, including waxing, facials, and permanent makeup, to help you look and feel your best. Our goal is to create a relaxing and enjoyable experience for all of our clients, so you can leave feeling confident and beautiful.
Make An Appointment Today