solea…where every step is a pampering experience
Welcome to our Sunny Isles Beach salon! We know firsthand that living in a city with sunny weather all year round means that many people wear sandals and expose their feet to the elements. At Solea Beauty Salon, we understand that this can take a toll on your feet so we offer a variety of treatments to keep them in top condition. Our team of trained professionals is dedicated to providing you with the highest quality of foot care, using the latest techniques and products. Whether you need a regular pedicure or a specialized treatment, we have got you covered. So, sit back, relax, and let us pamper your feet to perfection.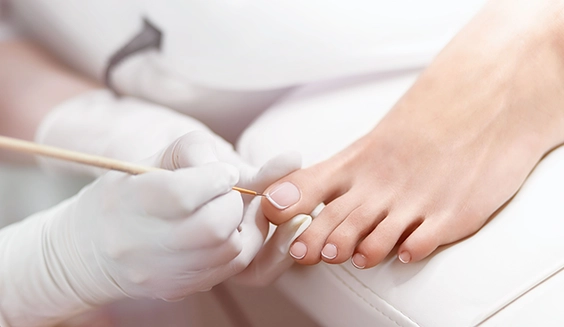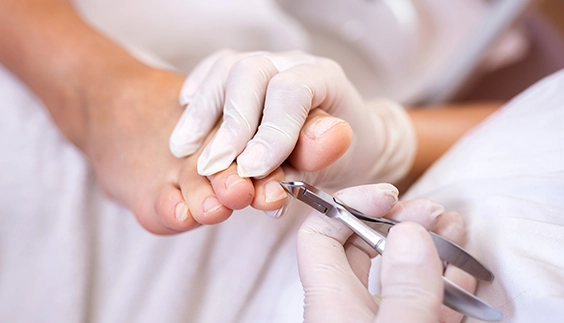 Our regular pedicure is the perfect way to pamper your feet and keep them looking healthy. The treatment starts with a relaxing foot soak, followed by nail shaping, cuticle care, and callus removal. We then exfoliate your feet to remove dead skin cells and moisturize them to leave your skin soft and supple. We finish the treatment with a coat of your favorite nail polish, leaving your feet looking polished and beautiful.
If you are looking for a long-lasting pedicure, then our gel pedicure is just what you need. The treatment starts with the same steps as a regular pedicure, but we use gel nail polish instead of regular polish. Gel polish is more durable and lasts longer, so you can enjoy your pedicure for up to three weeks. Gel polish also dries quickly, so you do not have to worry about smudging your freshly painted nails.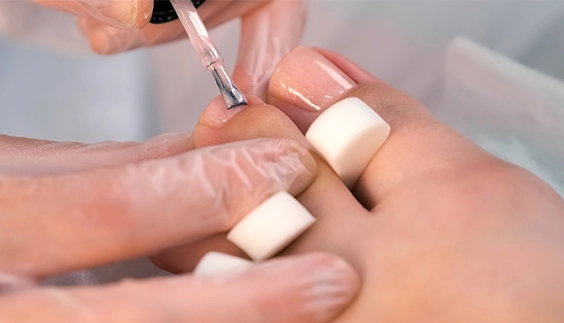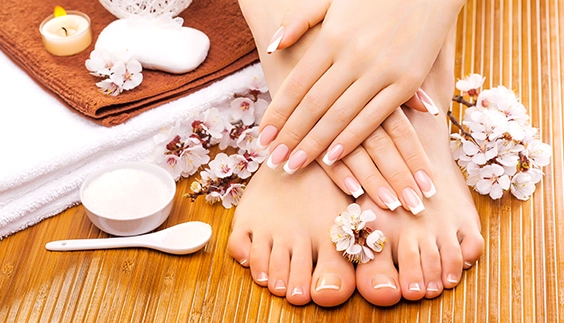 Our Russian pedicure is a unique and innovative way of getting rid of calluses and rough skin on your feet. It involves using a special electric file to buff away the dead skin, leaving your feet feeling smooth and soft. We then apply a moisturizing cream to nourish your skin and finish the treatment with your favorite nail polish. The Russian pedicure is perfect for those who want to get rid of calluses without using harsh chemicals or blades.
Our male medical pedicure is designed specifically for men who need extra care for their feet. Men tend to have thicker and rougher skin on their feet, which can be hard to manage without professional help. The treatment starts with a foot soak, followed by nail trimming and filing, callus removal, and cuticle care. We then exfoliate your feet and apply a moisturizing cream to leave your skin soft and supple. The treatment ends with a relaxing foot massage, leaving you feeling refreshed and rejuvenated.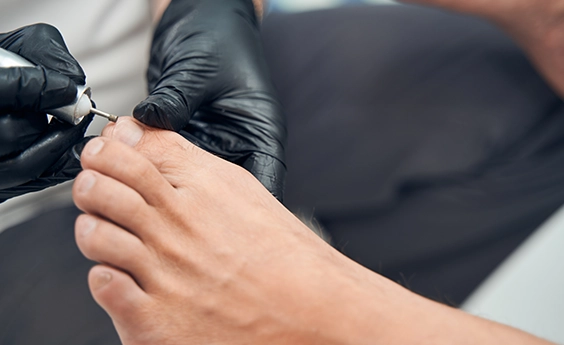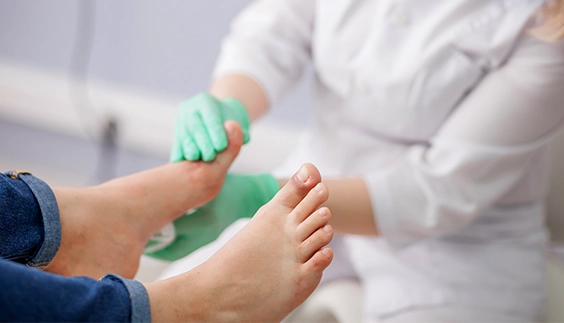 If you have any concerns about your foot health, we offer podiatrist consultation services. Our podiatrists are trained professionals who can diagnose and treat a range of foot problems, including fungal infections, ingrown toenails, and plantar fasciitis. They can also provide advice on foot care and recommend products to keep your feet healthy and comfortable. Our podiatrist consultation service is perfect for those who want to take a proactive approach to their foot health.
Book an appointment with us today and give your feet the care they deserve!
Make An Appointment Today