SMOOTH. SILKY. CONFIDENT.
Our waxing hair removal is getting rid of unwanted hair from your body with a wax covering. A trained aesthetician lathers the unwanted hair with a wax covering. And after a set period, remove the wax layer and pull out unwanted hair down to the follicle. The process described above is efficient. Hair won't grow in the waxed area for 4-6 weeks. But it can be uncomfortable and for some, painful. Our solution at Solea beauty salon is to make your waxing session as painless as possible.
Our waxing aestheticians are highly experienced with the skill to deliver waxing hair removal treatments with speed and precision. We're not just the fastest answer when you're searching for a "waxing salon near me" online. We take good care of your skin, paying attention to the teeny tiny details that matter. This alongside our ability to use different waxing techniques means we can provide quick, comfortable, comprehensive waxing treatments with results you'll love. Solea salon and spa offers various waxing treatments including Basic bikini waxing, back hair removal, Brazilian waxing, Full Hollywood waxing, full body waxing, and more.
We're the ideal place to get answers to all your salons for waxing near me queries. Call Solea salon today to book an appointment with Sunny Isles top-rated waxing aestheticians.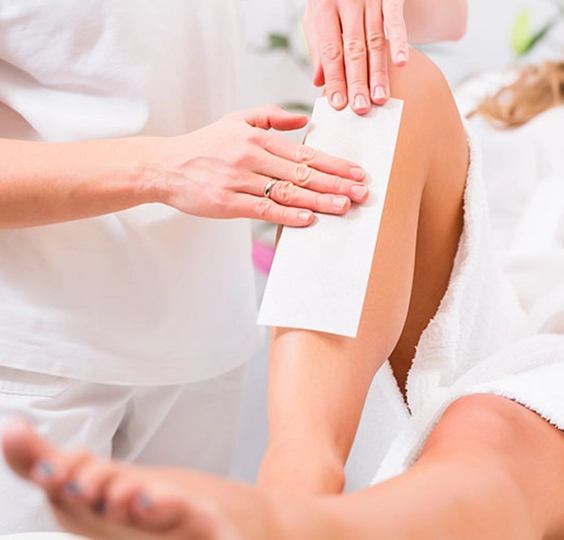 Experience the Ultimate Waxing Solutions at Solea Beauty Salon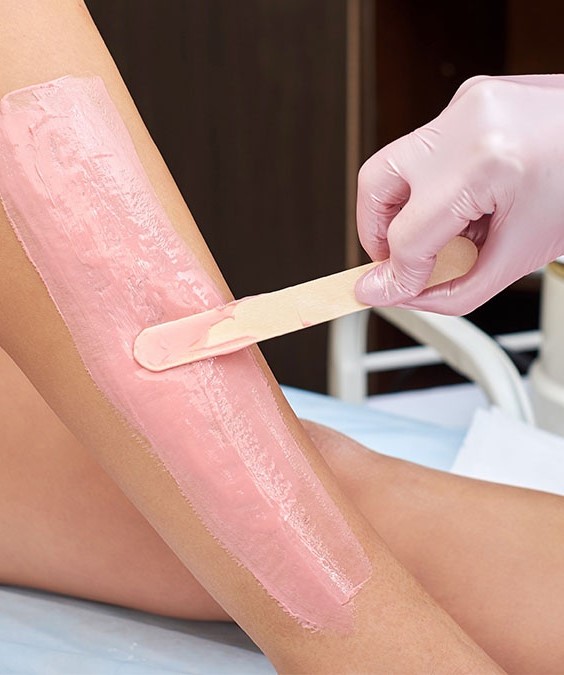 Gourmet Wax
Our gourmet waxing hair removal treatments are fully natural. This treatment incorporates Vitamin E and natural essential oils to prevent irritation or skin redness afterward.
Painless Hard Wax
This uses a patented shrink-wrap waxing technique to bind wax products to the hair itself and not your skin. Unwanted hair comes off easier with minimal pain and irritation. It's the best waxing hair removal for sensitive skin.
Hot Wax
Our aestheticians will coat unwanted hair with thick layers of hot wax. The wax hardens as it cools, making it simpler to remove later on. Unwanted hair will also come off easier alongside the wax. Our hot wax treatments are great for removing unwanted hair on sensitive skin.
Honey Wax Hair Removal
Solea beauty salon and spa uses the latest Honey Wax products enriched with Azulene for a calming, soothing hair waxing experience.
Strip Wax
Warm wax will be spread thinly across the unwanted. This waxing hair removal treatment works alongside a paper strip. The aesthetician presses the paper strip on the thin wax layer and pulls against the unwanted hair. This pulling motion removes the wax and unwanted hair in one smooth move.
Solea salon also provides ear wax removal too. We have trained aestheticians that'll get rid of the unwanted wax in your ear using today's modern techniques. So, if you're looking for where to get ear wax removal near me, choose Solea salon and spa for a luxurious grooming experience.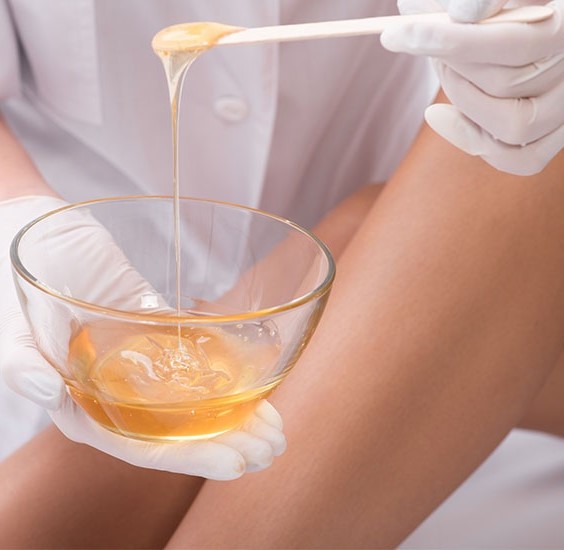 Why Choose Solea Beauty Salon for Waxing and Ear Wax Removal
Safe Ear Wax Removal
Near Me
Solea beauty salon has an experienced team of ear aestheticians working with the latest tools and patented wax removal techniques. We guarantee hygienic, safe wax removals that'll leave you clean and relaxed.
Our salon and spa is built to provide the best solutions to all questions about where to find ear wax removals. Plus, our trained techs have the experience and tools to customize your treatment for the best ear wax removal results.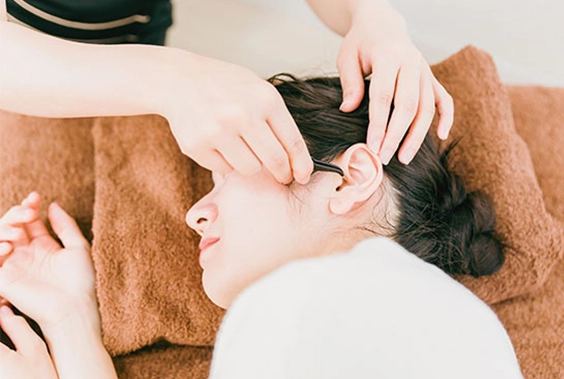 The results of your waxing hair removal will leave you with smooth, clean skin. Our aestheticians will also use conditioning and moisturizing treatments to help you achieve silky soft skin.
Solea beauty salon guarantees uniform removal of unwanted hair in the treatment area. Our experienced aestheticians know how to prevent uneven hair growth and will deliver amazing skin that leaves you feeling confident.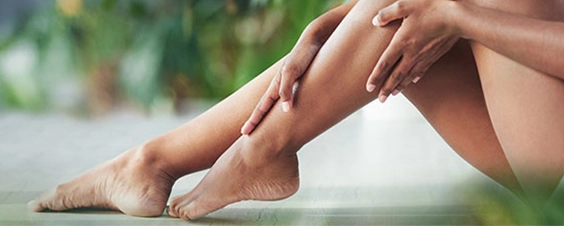 Wherever you live in Sunny Isles, our waxing salon and ear wax removal treatments are near you. Plus, you can call ahead to book appointments that work for your schedule.
Solea beauty salon is fully certified with the highest cleaning standards. We always use newly sanitized tools for every guest and our cleanup process is immaculate.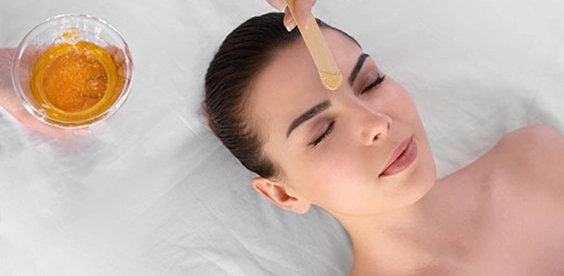 Highly Skilled
Wax Experts
Solea salon has highly skilled wax aestheticians with tons of experience. We've worked with different types of body, hair, and skin types. And our ear wax removal treatments are smooth yet relaxing.
We promise painless waxing hair removal treatment by customizing our process to meet your skin's sensitivity needs. Book your next waxing hair removal treatment with Solea salon, Sunny Isles.
Make An Appointment Today