Trust Us With Your Hands & Experience the Best Nail Services at Solea Beauty Salon
At Solea Beauty Salon we understand that everyone's nail care needs are different, which is why we offer a range of manicure services to choose from. Whether you're looking for a regular manicure to keep your nails healthy, a design manicure to express your unique style, or a medical manicure to address specific nail or hand concerns, our team of skilled technicians is here to provide you with the best service possible.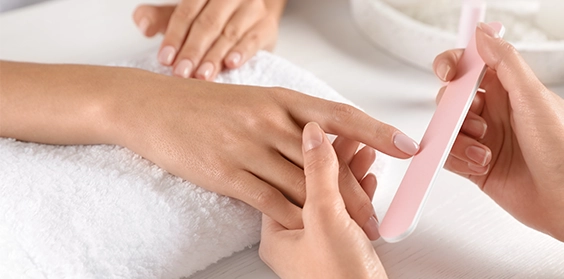 Our regular manicure is the perfect way to keep your nails healthy and looking their best. This service includes a nail trim and file, cuticle care, and a relaxing hand massage. We finish the service by applying your choice of regular nail polish.
If you're looking for a long-lasting, chip-resistant manicure, our gel manicures service is the way to go. This service includes all the benefits of our regular manicure with the added bonus of a gel polish that lasts for up to two weeks. The gel nail polish is cured under a UV light, ensuring that your nails stay shiny and vibrant for weeks to come.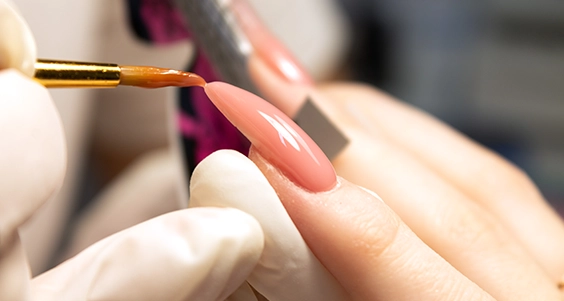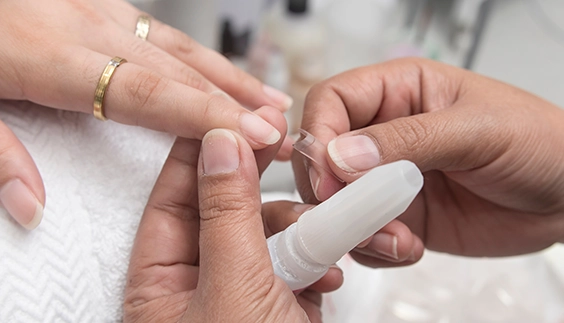 Nail extensions are a popular nail enhancement technique that involves applying nail tips over your natural nails to add length, strength, and durability. Nail extensions are an excellent solution for those with short, weak, or brittle nails, or for those who simply want to enhance the appearance of their nails. At Solea Beauty Salon we offer several types of nail extensions, each performed by our highly skilled and experienced technicians.
Hard gel extensions
Acrylic extensions
Soft gel extensions
Looking to add some personality to your nails? Our design manicure is perfect for those who want to express their unique style. Our nail artist can create intricate designs or simple patterns using a variety of tools and techniques. Whether you have a French manicure design in mind or want to let our technicians unleash their creativity, our design manicure service will leave you with nail art that is sure to turn heads.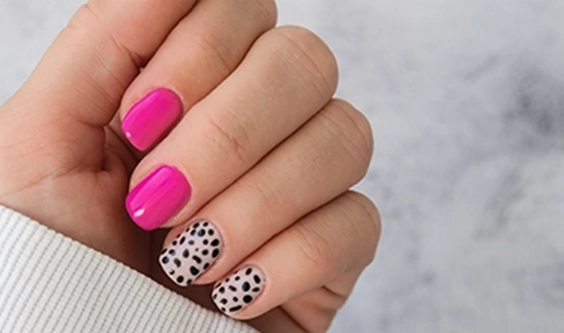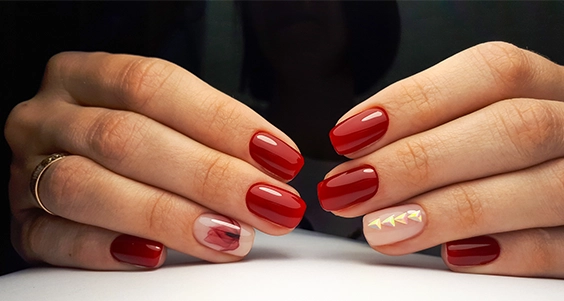 Our Russian manicure service is perfect for those who want a precise and clean nail look. This service uses an electric file and special drill bits to clean and shape the nail and cuticles. This technique allows our technicians to get a closer and more detailed look at the nail, resulting in a more thorough cleaning and shaping process.
Our male manicure service is tailored to the specific needs of our male clients. We understand that men's hands require different care than women's, and our technicians are trained to provide a service that will leave your hands looking and feeling their best. Our male manicure includes a nail trim and file, cuticle care, and a relaxing hand massage.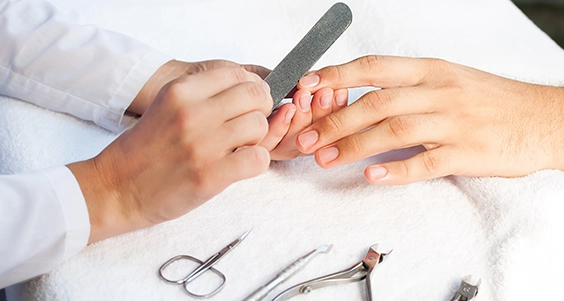 Our medical manicure is designed for those with specific nail or hand conditions. This service is performed by our trained and licensed medical professionals and includes a detailed examination of the nails and hands to identify any underlying issues. Our medical manicure includes a nail trim and file, cuticle care, and a relaxing hand massage. Our technicians use specialized tools and techniques to address any medical concerns, such as fungal infections, ingrown nails, or other issues.
We also offer a range of add-on services to enhance your manicure experiences, such as paraffin wax treatments, hand scrubs, and more.
Why Choose Solea Beauty Salon?
At Solea Beauty Salon, we believe that taking care of yourself should be a priority. Whether you're coming in for a quick manicure or a more comprehensive treatment, we want to make sure that you leave our nail salon feeling refreshed, rejuvenated, and confident. Our manicure services are not just about beautifying your nails but also about taking care of your overall well-being.
Our nail salon in Sunny Isles is dedicated to providing a clean, safe, and relaxing environment for all of our clients. We adhere to the highest sanitation standards and use only the best quality products to ensure that our clients receive the best possible care.
At Solea Beauty Salon, we pride ourselves on using only the highest quality products and techniques to ensure that our clients receive the best possible service. We believe that every client deserves to be pampered and leave our salon feeling their best, which is why we take the time to personalize our services to meet each individual's needs.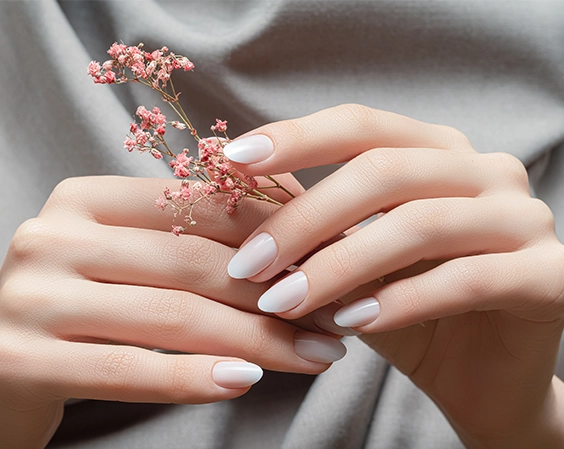 Booking an appointment with us is easy! Simply give us a call or book online through our website. Our friendly staff will help you choose the manicure service that best suits your needs and schedule a convenient appointment time for you.
Make An Appointment Today