Enjoy Bespoke Men's Haircuts in Sunny Isles
Haircuts for men often go underappreciated in today's high fashion industry. It always seems like the women get all the attention, care, and exquisite grooming. And men are just along for the ride. Solea beauty salon is here to change that narrative in Sunny Isles. We know more than most that the answer to your styling and cutting needs isn't available in a regular salon you discover by searching "men's haircut salon near me" online.
That's why we've created Solea beauty salon bespoke haircuts for men. From the music you hear in the salon to exclusive men's hair stylists, we tailor every facet of our service to deliver an excellent grooming service for men. Our men's haircuts salon in Sunny Isles delivers everything from beard trimming to hairstyle changes and coloring. Men's hairstyle is currently at the peak of diversity and verve, allowing you the ultimate expression of beauty and confidence. And with a team of experienced men's hair stylists at the helm, Solea beauty salon is primed to help you achieve that hair-xpression you crave.
We're the comprehensive answer to the question, "where to get the best men's haircuts near me." Our stylists can do it all — slicked-back tresses, tousled combed-back quiffs, buzz cuts, bespoke skin fades, dreadlocks, long layers, and short cuts. Whether you want a transition from a business look to a night style or to stay stylish with this season's trending look, Solea Salon is the place to be. Our haircuts for men experience are delivered with a luxurious touch. Enjoy peak grooming services using modern equipment in pristine facilities under the direction of eager, friendly staff.
Call us to book a men's haircut session today. Or walk into our hair salon in Sunny Isles today.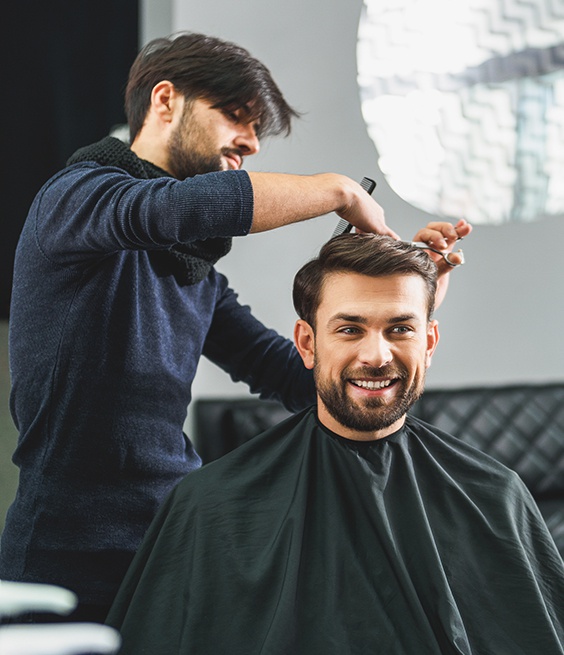 Men's Haircut: The Science of it All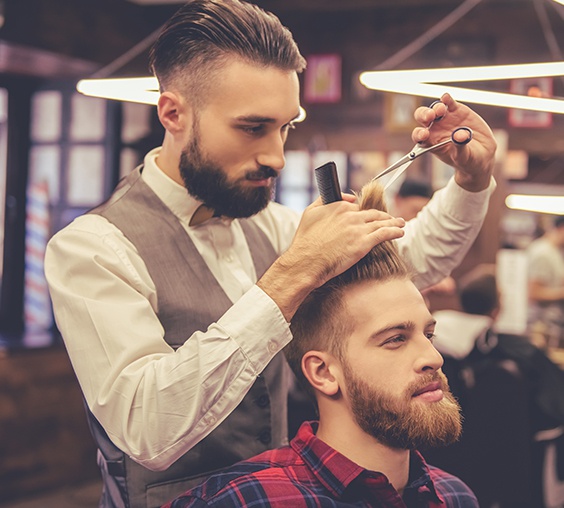 Solea Salon's haircuts for men is a complete grooming experience delivered by specially trained barbers you can trust. And that's because we focus on you! Each session starts with a consultation with our hair stylists before cutting or chopping begins. This is where we discuss hair type, shape, texture, coloring, and style inspiration. The idea is to create a visual mood board of your hairstyle — one you're satisfied with.
Once you give the okay on your preferred men's haircuts, our hair stylist will go to work. We'll always describe the process, technique, and equipment we're using so you know what you're getting into. All of this happens in a calm, serene environment with top-of-the-line fixtures and fittings. We use the latest hair clippers, dyes, coloring, razors, hair dryers, sterilizers, and techniques. All of this combines to promote safety, impeccable hygiene, and beautiful haircuts you'll love.
All our men's haircut sessions end with a wash, hot towel treatment, and a chat with the stylist about maintaining beautiful results. We'll provide customized hair care tips and suggestions to help you look good and maintain that confidence all week long. Stop searching men's haircuts near me and pop into our men's hair salon in Sunny Isles for a tailored look today.
Solea Beauty Salon's Men's Haircuts and Barber Shop Experience
Beautiful Results
Our barbers and men's hair stylists have a track record of experience and dazzling cuts. We'll take your overall look to a 10 in no time.
Customer Service
Our focus on a luxurious grooming experience for every man drives us to perfection. Soak in the barbershop vibe with friendly staff on hand to take care of your requests.
Only the Best Equipment
We're at the forefront of hairstyling innovations in Sunny Isles. Our hairstylists use the best equipment and products to achieve 10/10 haircuts for men.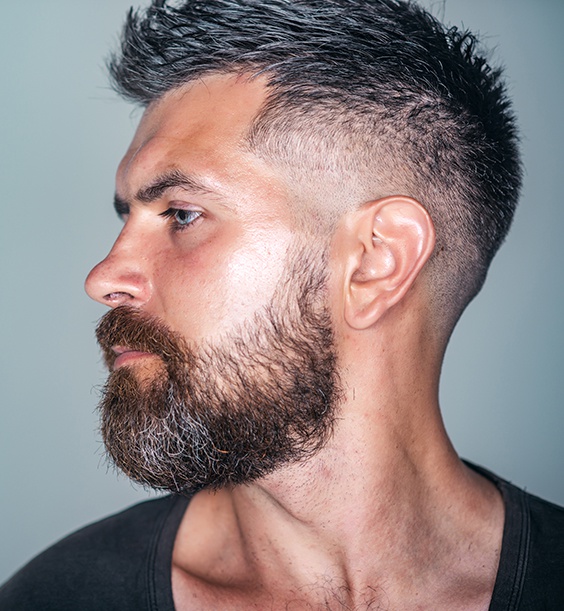 Our hair stylists use color and intuitive cutting methods to cover gray hair and help you feel young.  Discuss your requirements and let our hair stylists provide the best options to hide those gray hairs discreetly.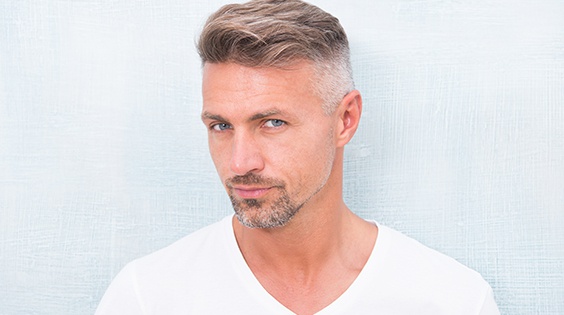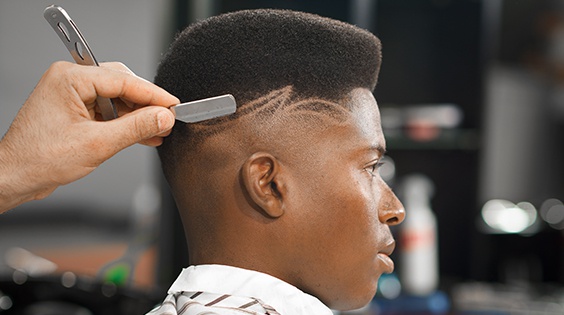 A classic men's haircut style, our hair stylists can deliver different buzz clipper cuts ranging from high to low grades. Neat blends around the sides and back, plus hair tonic application combine to provide handsome results.
These mens haircuts include a selection of retro and contemporary styles that combine traditional and advanced cutting techniques.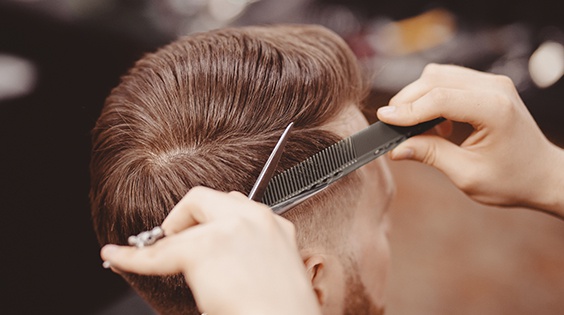 This men's haircut is our solution for clients looking to overhaul their current style to the latest trends. We can help you grow and sculpt your hair from shorter styles to longer styles without looking unkempt. Or we can deliver stylish chops and gel styling to switch to shorter styles.
Our haircuts for men can include coloring to add a different style and angle to your look. Whether you're going platinum blonde, deep blue, or electric green, our hair stylists will help you express yourself through the most vivid colors.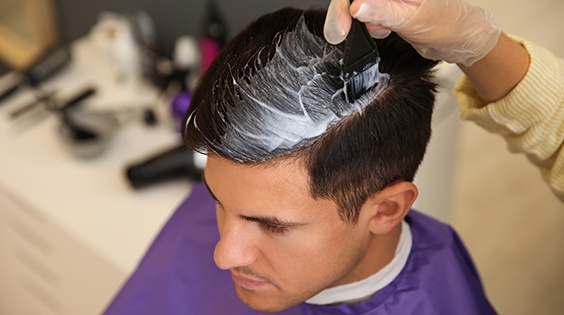 You deserve a men's haircut salon that delivers luxurious experiences tailored for you. Book a haircut session with Solea beauty salons today!
Make An Appointment Today