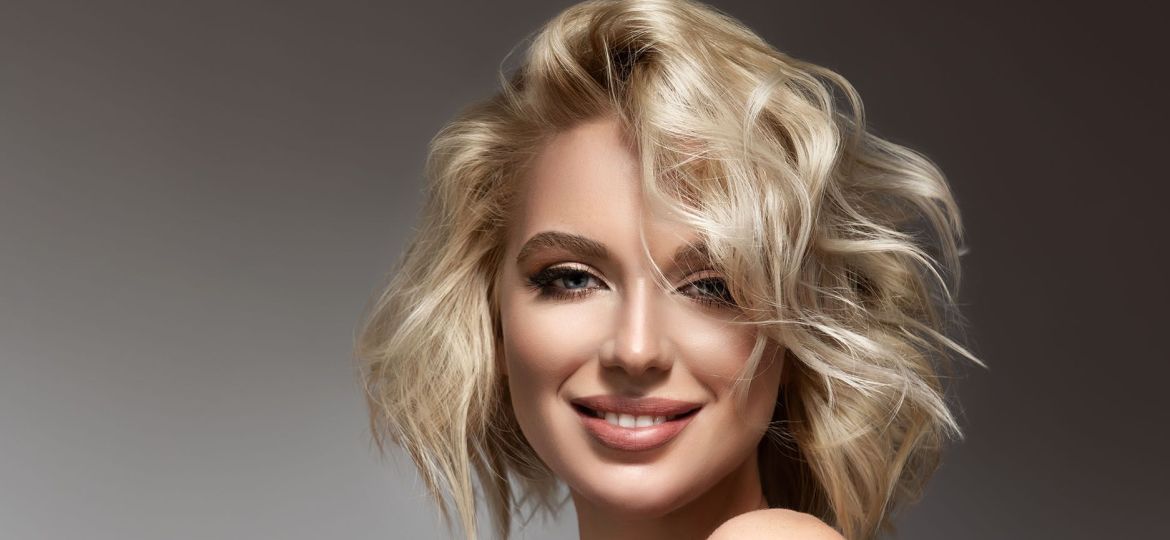 5 Trending Hair Trends & Hairstyles for Spring 2023
Spring 2023 is just around the corner, and if you're searching for some fresh new hairstyle ideas to go with it, then you've come to the right place! Whether you prefer bold statement styles or more low-key, casual cuts, this blog post has all the looks trending for spring.
From beachy waves and messy buns to soft romantic updos and sleek undercuts, these five hairstyles will have you feeling like a trendsetter in no time! So get your styling tools ready—it's time to give yourself a makeover that will leave everyone in awe.
Effortless Waves – Achieve a soft, beachy look with this easy-to-do hairstyle
Effortless waves are the perfect hairstyle for any occasion, from a day at the beach to a night out with friends. Achieving this look isn't complicated or time-consuming. Following these simple steps, you can have gorgeous, beachy waves in no time.
Start by washing your hair and adding a light styling product to help hold the waves.
Next, use a curling iron or wand to create loose, relaxed curls throughout your hair.
Gently run your fingers through your hair to break up the curls and create a natural, effortless look.
Finish off with a light hairspray to keep your waves in place all day long.
With a little effort, you can effortlessly achieve a stunning hairstyle that will turn heads wherever you go.
Top Knots and Half Buns – Perfect for days when you don't have time to wash your hair
Need a quick and easy hairstyle for those days when you don't have the time or motivation to wash your hair? Look no further than the top knot or half bun! These versatile hairstyles are perfect for any occasion, from a day at the office to a casual outing with friends.
Just pull your hair back into a high or low ponytail, twist it into a bun or knot, and secure it with bobby pins. These styles work great with second-day hair and can even help conceal greasy roots until you have time to schedule an appointment at the our Beauty & Hair Salon in Sunny Isles.
So next time you're in a hair rut, give the top knot or half bun a try – you won't be disappointed!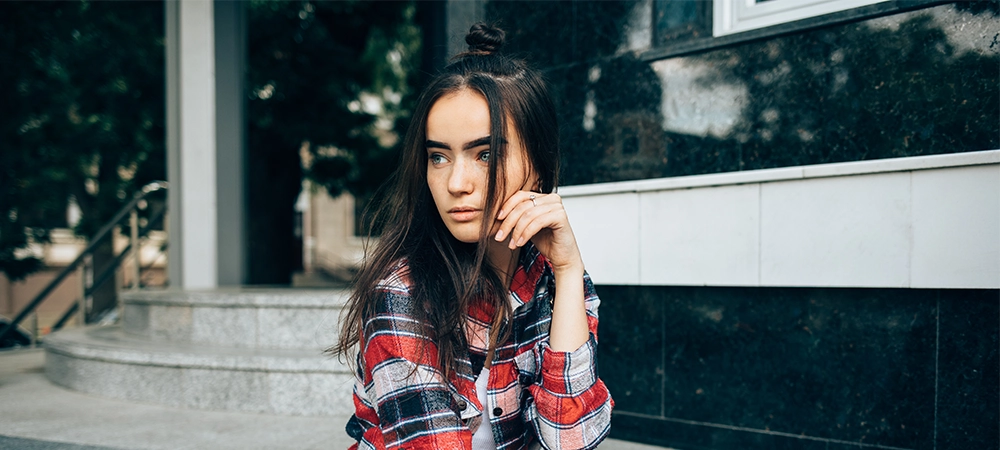 Blunt Bobs and Pixie Cuts – Show off your facial features with one of these edgy haircuts
Consider a blunt bob or pixie cut if you're looking for a chic, edgy haircut that will help accentuate your facial features. These styles have grown in popularity over recent years — and for good reason.
Not only do they provide a bold, fun look, but you can also customize blunt bobs and pixie cuts in various ways to suit your style. Whether you prefer a sleek and straight cut or something with a bit more texture and volume, there are countless options.
Plus, with the help of a skilled stylist, you can be sure that your new haircut will perfectly suit your face shape and overall aesthetic. So why not take the plunge and try a blunt bob or pixie cut for yourself?
Bobby Pins and Hair Accessories – Add a unique touch to any hairstyle with bobby pins or hair clips
When it comes to spicing up your hairstyle, bobby pins and other hair accessories are the perfect addition. Bobby pins are a versatile tool that's useful in a variety of ways to add a unique touch, from securing a braid to creating a chic updo.
Hair clips and barrettes offer even more opportunities for creativity, with an array of options available for every style and occasion. Whether you want to add a pop of color with a brightly colored hair clip or sparkle with a jeweled barrette, these accessories can take your hairstyle to the next level.
So next time you're looking to elevate your hair game, don't forget the power of bobby pins and hair accessories.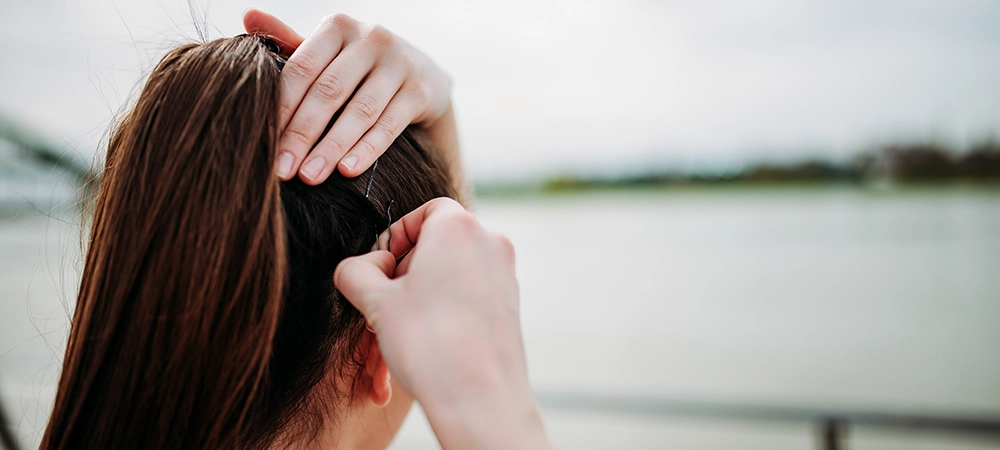 Braids and Hair Wraps – Take advantage of the season by wearing braids and hair wraps
As the temperatures rise and the days get longer, it's the perfect time to switch up your hair routine by experimenting with braids and hair wraps.
These styles provide a unique and trendy look and can also be practical on hot and humid days when you want to keep your hair out of your face.
Whether you opt for a classic French braid, a trendy fishtail braid, or a colorful hair wrap, endless possibilities exist. With a little practice and the right tools, you can easily master these styles and add fun and flair to your summertime hair.
So why not take advantage of the season and try out some braids and hair wraps for yourself?
Updos and Ponytails – Create the perfect springtime updo or ponytail to show off your style
Springtime is the perfect season to experiment with new hairstyles that can showcase your personal style. Creating the perfect updo or ponytail is easy with a little guidance and creativity. Whether you're attending a wedding, office dinner or just want to spruce up your everyday look, there is a range of options to choose from.
Twists, braids, and volume are just a few ways to make your updo or ponytail unique. It's important to consider your face shape and hair texture when deciding on a style for your ponytail.
With the right technique and some practice, you'll have a trendy updo or ponytail that's perfect for any occasion.
Bedhair – what can seem more casual?
Bedhair is one of the hottest trends this season, and it's perfect for those days when you don't have time to do a full style.  You can achieve this look with texturizing spray, salt spray, and leave-in conditioner to give your locks that effortless bedhead appearance.
Whether you opt for loose waves or full-on volume, bed hair is a great way to give your hairstyle an edgy and modern vibe. Plus, it's super easy to recreate – just roll out of bed and go!
So why not try this look and show off your effortless style?
Final Thoughts
All in all, springtime is the perfect time to switch up your hairstyle. From effortless waves to bobby pins and ponytails, there are many simple yet stylish ways to style your hair this season.
And don't forget about the fun accessories like colorful bobby pins or stylish hair wrap!
Whether you're interested in a dramatic makeover with a blunt bob or pixie cut, want a soft, beachy look with effortless waves, or just want to change things up with a top knot or half bun for days when you can't wash your hair – the options above are the perfect way to spice up your daily look.
Experimenting with different hairstyles is an easy way to add excitement and individuality to your spring wardrobe. And the results are even better with the intervention of our trained hairstylists at Solea Beauty Salon.
Book an appointment with us today. It's time to have fun with a new look for spring.