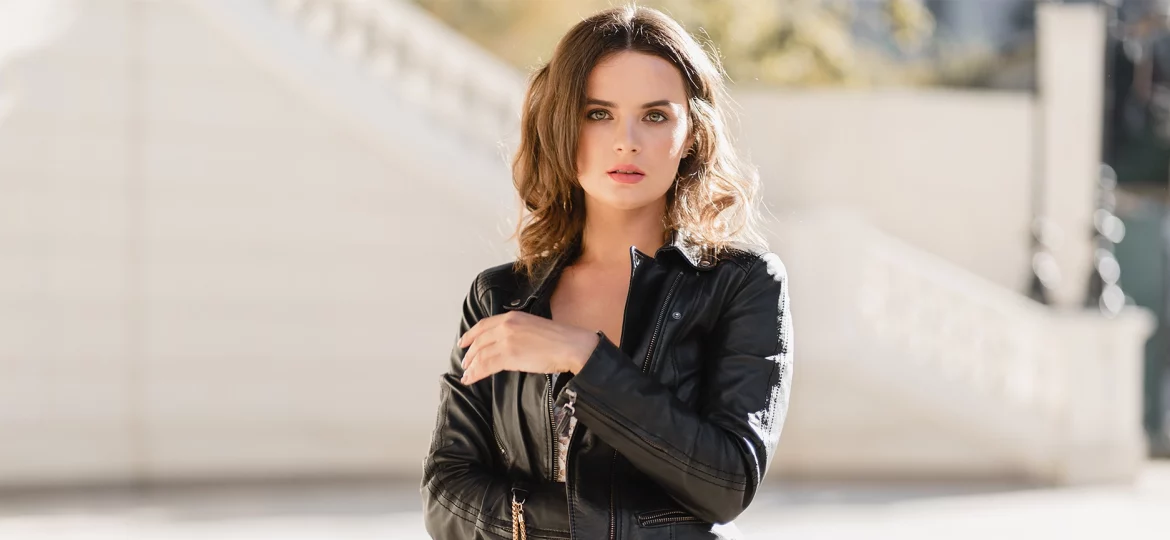 Embrace the Latest Hair Trends of Summer 2023
Ah, the sun-drenched days of summer are upon us, and you know what that means – it's time for a hair transformation that screams "Hello sunshine!" At Solea Beauty Salon, we're turning up the heat with the freshest Women's haircut trends of Summer 2023. Get ready to rock your locks with these sizzling styles that'll make you the envy of every beachside bonfire. Whether you're up for a hair adventure or just a touch of change, our skilled stylists are here to create a look that's as unique as you are.
Haircut Trends That'll Have You Sizzling:
1. Mid Length Butterfly Cut: Flutter into Freedom
Embrace the spirit of change with the Midlength Butterfly Cut. This style is all about those voluminous, face-framing layers that move like a gentle breeze. Picture yourself strutting down the boardwalk with hair that dances to its own tune – it's a look that's made for selfies under the summer sun.
2. The Box Bob: Bossy Bob Bliss
Need a cut that's sleek and sophisticated? The Box Bob is your go-to. It's the classic bob with a modern twist – soft, blunt edges that define your features and give you an air of undeniable confidence. Turn heads with this fierce face-contouring masterpiece.
3. Side Bangs: Swing into Style
Side bangs are back, and they're swinging in full force. These fringe-tastic wonders beautifully frame your face and give you that effortless allure. The best part? They work with any hair length, so you can rock this look whether you're short and sweet or long and lovely.
4. Midlength Internal Layers for Volume: Bounce to the Beat
When it comes to summer, more volume equals more fun! Enter the Midlength Internal Layers. These invisible layers work their magic from within, giving your hair that much-needed oomph without sacrificing length. Get ready for hair that's as vivacious as your summer spirit.
5. Subtle, Barely Their Bangs: Whimsical Elegance
Why settle for the ordinary when you can have the extraordinary? Subtle, Barely Their Bangs take curtain fringes to a whole new level. These wispy wonders effortlessly blend into your layers, creating a delicate and romantic look that'll have you feeling like the star of your own summer romance.
6. Contoured Layers: Shape It Up
Turn up the heat with Contoured Layers that elevate your style game. Whether it's step layers, butterfly layers, or any variation that tickles your fancy, these layers accentuate your features and give you that fresh, "just-left-the-salon" feel all summer long.
7. French Bob Sophistication: Ooh La La!
Get ready to channel your inner Parisian chic with the French Bob. This timeless and sophisticated cut grazes your chin or cheek, exuding confidence and elegance wherever you go. It's the ultimate "je ne sais quoi" that's perfect for strolling along the Riviera.
8. The Long, Soft Shag: Retro Vibes with a Twist
Retro meets modern with The Long, Soft Shag. Think Goldie Hawn vibes but with a contemporary edge. This longer shag paired with a parted fringe creates a layered and textured look that's as carefree as your summer adventures.
9. The Bixie Haircut: Bob + Pixie Magic
For those who dare to be different, there's The Bixie Haircut. It's the lovechild of a bob and a pixie cut – edgy, stylish, and all about that "in-between" length. With a touch of personalization, this cut will have you feeling like the summer trendsetter you are.
10. The Mixie: Embrace the Bold
Meet The Mixie, the pixie/mullet hybrid that's here to turn heads. Shaggy, flippy, and full of attitude, this cut is for bold souls who are ready to make a statement. With cropped fringe, tapered neckline, and short layers, you'll be unstoppable this summer.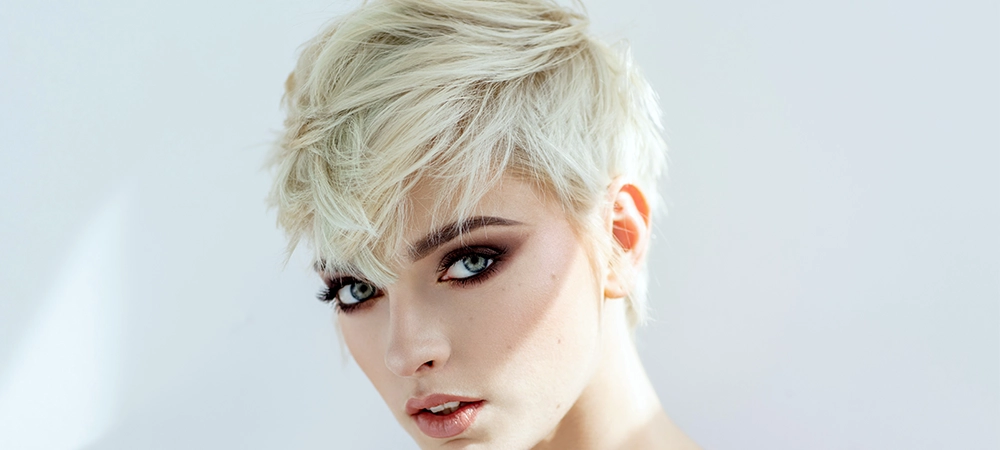 Hairdos and Accessories to Complete Your Look
But wait, there's more! Summer 2023 isn't just about haircuts – it's about hair styling and accessories that'll have you shining brighter than the sun:
1. Effortless Waves: Beachy Vibes
Embrace the beach babe within with Effortless Waves that capture the essence of summer. Whether your hair is short or long, these waves add a touch of carefree elegance to your look.
2. Sleek Low Buns: Chic and Classy
Keep your cool with Sleek Low Buns that are as polished as they are easy to create. Perfect for beating the summer heat while still looking effortlessly chic.
3. Half-Up Top Knots: Playful and Trendy
Summer's all about having fun, and Half-Up Top Knots are the way to go. Whether you're lounging by the pool or hitting the town, this style adds a playful twist to your look.
4. Hair Accessories: Make a Statement
Elevate your hairdos with statement Hair Accessories that are stealing the spotlight this season. From bold headbands to charming ribbons, it's time to let your personality shine.
5. Scarves and Head Wraps: Boho Beauty
Embrace boho vibes with Scarves and Head Wraps that add a touch of color and flair to your summer outfits. Plus, they keep your hair in place – win-win!
6. Hair Pins and Clips: Small Wonders
Don't underestimate the power of Hair Pins and Clips. They come in various shapes and designs, allowing you to create unique hairstyles effortlessly.
7. Barrettes and Bobby Pins: Classic Revival
Barrettes and bobby pins are making a grand comeback. Use them to create intricate patterns, secure braids, or simply add a touch of elegance to your hairdos.
8. Floral Accents: Nature's Beauty
Celebrate the beauty of nature with Floral Accents that evoke a romantic and whimsical vibe. Whether you're going for real flowers or faux options, floral accessories are a stunning addition to your summer hairstyles.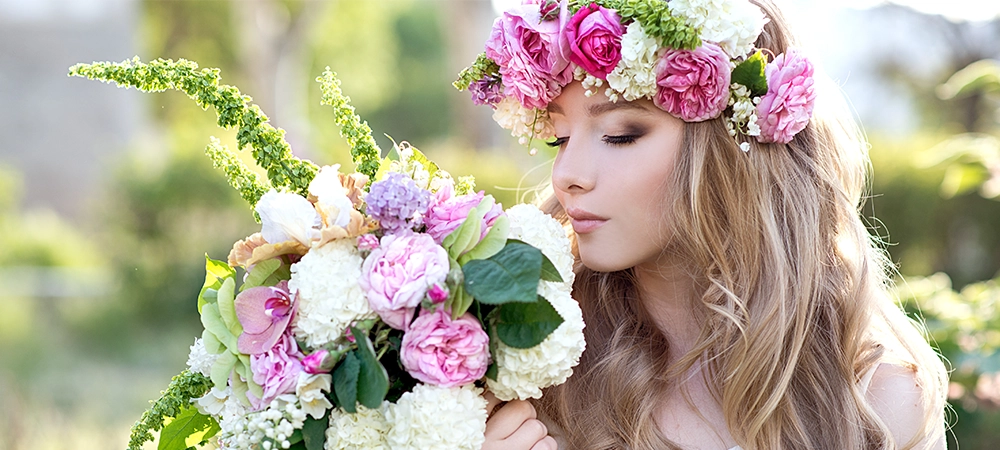 Summer Hair Care Tips: Keep Your Tresses Radiant and Healthy
As the sun kisses your skin, it's important to show your hair some extra love too. Here are some summer hair care tips to keep your locks looking radiant and healthy all season long:
Sun Protection is a Must: Just like your skin, your hair needs protection from the sun's harsh UV rays. Consider wearing a stylish hat or using a hair product with UV filters to shield your strands from damage.
Hydration, Hydration, Hydration: Hydrated hair is happy hair. Keep your locks moisturized by using a nourishing conditioner and a hydrating hair mask once a week.
Swim Smart: Before taking a dip in the pool or ocean, wet your hair with clean water. This helps prevent your hair from soaking up chlorinated or salty water, which can lead to dryness and damage.
Cool Down on Heat Styling: Give your hair a break from excessive heat styling. Embrace your natural texture and try heat-free hairstyles to minimize heat-related damage.
Stay Hydrated: Your hair's health starts from within. Stay hydrated by drinking plenty of water to promote healthy hair growth and shine.
Trim Those Ends: Summer is the perfect time for a fresh trim. Removing split ends helps prevent further damage and keeps your hair looking its best.
Deep Conditioning: Treat your hair to a deep conditioning treatment once a week to replenish moisture and repair any summer stress.
Choose Protective Hairstyles: Opt for protective hairstyles like braids, twists, or buns to keep your hair tucked away and shielded from environmental stressors.
Use a Leave-In Conditioner: A leave-in conditioner helps keep your hair moisturized and protected throughout the day.
Mind Your Diet: Enjoy a diet rich in vitamins and minerals to support healthy hair growth. Incorporate foods like fruits, vegetables, and lean proteins into your meals.
As you step into the sun-soaked world of Summer 2023, trust Solea Beauty Salon to bring your hair dreams to life. Our team of expert stylists is ready to create a look that's tailored to you and your personal style. Whether you're craving a bold change or a subtle update, we're here to make your summer hair dreams a reality.
Contact us to schedule a spot at our Hair Salon in Sunny Isles and experience the magic of these scorching summer hair trends. Your journey to a fresh, stylish, and oh-so-trendy summer look starts with us. Don't just embrace the heat – own it with a sensational summer look that's uniquely you!